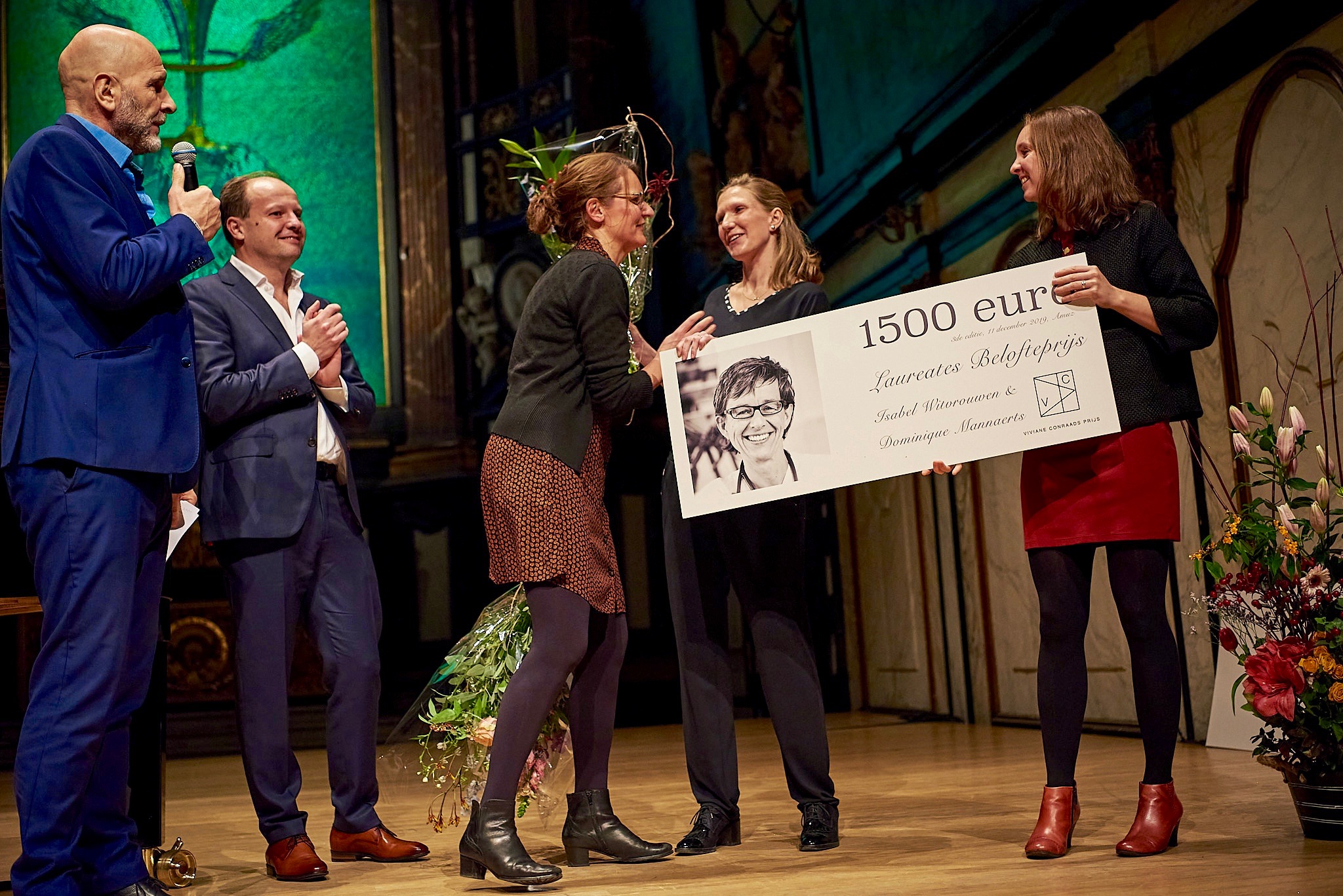 The female heart and pregnancy: can you run away from pregnancy-related cardiovascular complications? A pilot study
Summary
Cardiovascular (CV) diseases in women are often underdiagnosed and undertreated. Without doubt, pregnancy-related history is one of the most important CV risk factors in women.
Preeclampsia (PE), characterized by hypertension and organ-damage during pregnancy, is a systemic endothelial disease with considerable risk for future CV disease. Systematic specialized follow-up by both cardiologists and gynaecologists could reduce the burden of CV disease, but is currently not routinely performed. For this reason, the cardiology department of the Antwerp University Hospital established the first Women's Heart Clinic in 2018, where patients with a history of PE are thoroughly assessed and followed-up. Since extensive research has shown that increasing physical exercise can improve the early stage of endothelial dysfunction, the Women's Heart Clinic hypothesizes that CV assessment in combination with active training reduces the risk of PE recurrence and thus decreases long-term CV disease.
In this pilot study, pregnant women with a history of PE will be randomized to either usual care or to a smartphone-based cardiac rehabilitation programme which includes a patient-tailored aerobic exercise training program during the 1st, 2nd and 3rd trimester provided by the Antwerp University Hospital's S.P.O.R.T.S. department.
The results of this pilot study will provide information on the effect of physical activity on the recurrence of hypertensive pregnancy disorders (HPD) and on the improvement of endothelial dysfunction after PE. The development of proper treatment and follow-up of PE patients through a Women's Heart Clinic is the key to timely diagnose and prevent long-term CV disease after HPD. We are convinced that the Viviane Conraads Prize will significantly contribute to set up this first, innovative research project of the Women's Heart Clinic and it is expected to be a stepping stone to more research in this area.